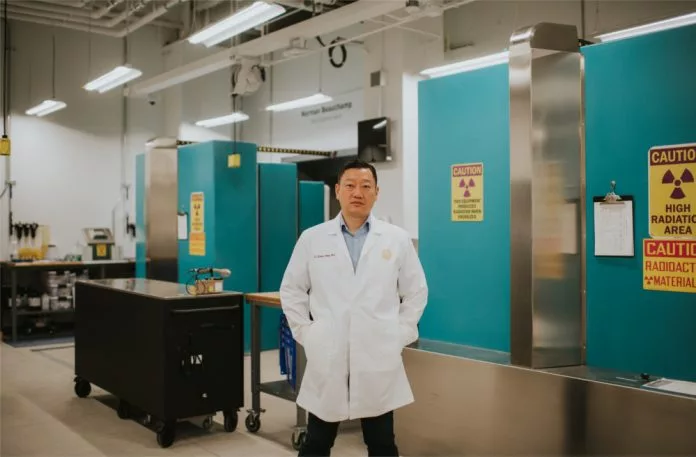 Originally posted at Grand Rapids Magazine by Jesse O'Brien
Despite ongoing construction at MSU's Doug Meijer Medical Innovation Building, Bold Advanced Medical Future (BAMF) Health already is off to a running start as one of the flagship tenants of the site.
Founded in 2018 by former Van Andel Institute scientist Anthony Chang, BAMF Health aims to transform the way cancer is treated and understood in West Michigan. BAMF will occupy more than 60,000 square feet of space in the building, including a 12,000-square-foot radiopharmacy, a 10,000-square-foot molecular imaging clinic, a 10,000-square-foot theronastics clinic and the company's North American headquarters, according to the Grand Rapids Business Journal.
BAMF and the university announced in June the arrival of a pair of cyclotrons, which have since been installed in the radiopharmacy. The cyclotrons will be used in the manufacture of isotopes for radiopharmaceuticals, which can target specific organs, cells and tissues infected with cancer while limiting side effects of treatment. Once the radiopharmaceuticals are made, they will be administered onsite at the Innovation Building.
Additionally, the startup precision medicine company recently received a $500,000 investment from local venture fund the New Community Transformation Fund, the GRBJ reported in February.
BAMF Health might have just begun making waves in West Michigan, but its potential for life-changing cancer treatments — with an eye toward one day also treating Alzheimer's, Parkinson's, endometriosis and other major illnesses — means those waves could be crashing along the shore for many years to come.