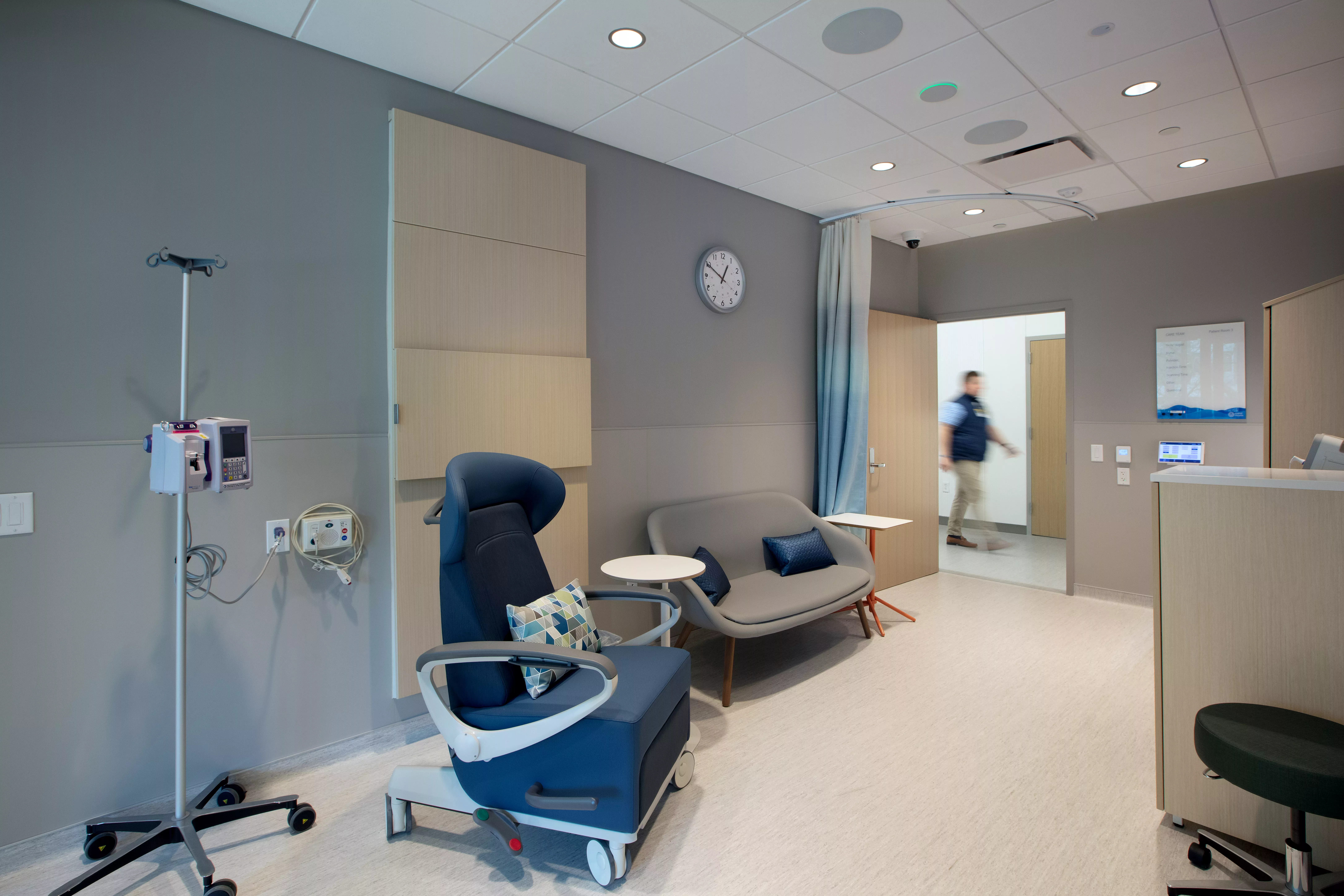 Originally posted on LinkedIn by BAMF Health
Contact: Dan Rogers dan.rogers@bamfhealth.com 616-330-3886
Grand Rapids, Mich. – BAMF Health announces their participation in Curium Pharma's ECLIPSE Trial, "A multi-center, open-label, randomized Phase 3 Trial comparing the safety and efficacy of 177Lu-PSMA-I&T versus hormone therapy in patients with Metastatic Castration-Resistant Prostate Cancer."
The purpose of this trial is to compare the safety and efficacy of 177Lu-PSMA-I&T versus standard-of-care hormone therapy in patients with metastatic castration-resistant prostate cancer. Eligibility for the trial includes men 18 or older with metastatic castration resistant prostate adenocarcinoma without predominant small cell component who have previously been treated with a next-generation androgen receptor-directed therapy and have had progression but have not had chemotherapy (docetaxel or cabazitaxel).
BAMF Health began diagnosing and treating patients with Theranostics for late-stage prostate cancer and neuroendocrine cancer in August 2022. BAMF Health also offers the most advanced diagnostics and staging for many forms of cancers utilizing positron emission tomography (PET) imaging.
"Patients suffering with metastatic prostate cancer now have an additional therapeutic option as they fight to overcome this deadly disease." said Dr. Anthony Chang, PhD, founder and CEO of BAMF Health. "If you have prostate cancer, BAMF Health can help you."
Metastatic Castration-Resistant Prostate Cancer develops in patients when their disease state develops drug resistance to conventional therapies like chemotherapy and hormone therapy. Late-stage prostate cancer can be challenging to treat because tumors metastasize (spread through the body) from the prostate into surrounding tissues and organs, bones, blood, and lymph nodes. The Curium Pharma ECLIPSE Clinical Trial provides an important treatment option for these patients.
"BAMF Health is thrilled to participate in the ECLIPSE trial and participate alongside 27 other clinical sites" said Dr. Brandon Mancini, MD, FACRO, BAMF Health Medical Director. "By opening clinical trials like ECLIPSE and many more in the future, our patients will have priority access to cutting edge treatments more rapidly."
For more information about this trial and others open at BAMF Health, please visit https://www.bamfhealth.com/trials.
About BAMF Health:
BAMF Health is a health innovation company employing molecular imaging and non-invasive molecular therapy to pinpoint and effectively treat cancer and neurodegenerative diseases. Currently, BAMF is providing advanced screening, staging and monitoring for cancers including prostate, breast, lung, colon/rectal, lymphoma, melanoma, multiple myeloma, brain and ovarian. Additionally, BAMF  is treating stage 4 prostate cancer patients and neuroendocrine cancer patients. Ultimately, BAMF will apply their advanced technology and precision medicine platform to diagnose and treat a wide range of cancers, neurodegenerative diseases, heart disease, endometriosis, chronic pain and other diseases and conditions.
The BAMF Health headquarters in Grand Rapids, Michigan, houses the most advanced dual cyclotron-equipped radiopharmacy, molecular imaging clinic, and non-invasive molecular treatment clinic in the world. When employing their technology and AI capabilities to the fullest in the years ahead, BAMF will be the first entity anywhere in the world to provide same-day onsite AI-based precision cancer diagnosis and treatment outside of a clinical trial setting.