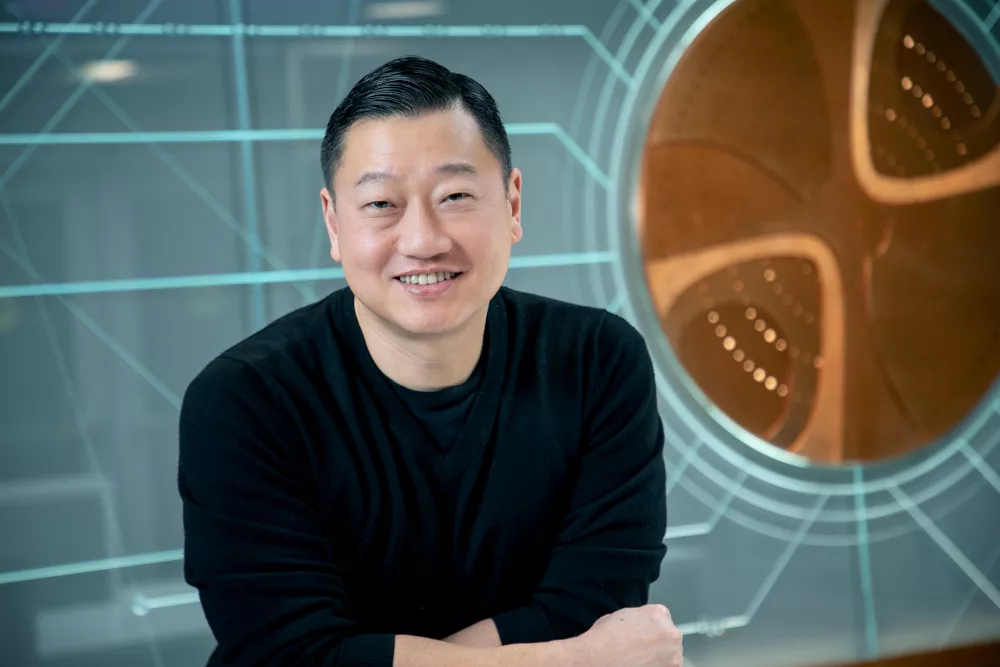 Anthony Chang
Founder, CEO BAMF Health
Bold, Advanced Medical Future (BAMF Health) burst onto the West Michigan health care scene in 2022, setting up a world-class cancer treatment center with cutting-edge technology in downtown Grand Rapids.
BAMF Health is helmed by former Van Andel Institute scientist Anthony Chang and is working to transform systems used for diagnosis and treatment for patients with cancer, Alzheimer's disease, Parkinson's disease, PTSD, depression, endometriosis, cardiac disease and more.
The organization officially opened on Oct. 5, 2022. Its $40 million, 60,000-square-foot facility, including a radiopharmacy, imaging clinic, theranostics clinic and corporate headquarters, is housed in the Doug Meijer Medical Innovation Building. The company is able to offer consultation, diagnosis, treatment and follow-up care in one location.
"We are going to bring the world's most advanced technology to patients and make it affordable and accessible to everybody who needs it," said Anthony Chang, founder and CEO. "BAMF's story is not that of just a clinic or of health care — it's the spirit of a group of people knowing there's a difference between things that are impossible and things that are very hard. As long as things are hard, we are the group of people who will roll up our sleeves and make things happen."
The flagship clinic is the first of its kind in the world, housing a dual-cyclotron-equipped radiopharmacy; a molecular imaging clinic employing the fastest and most accurate total-body PET/CT scanner in the world; the world's most advanced and Michigan's first PET/MRI scanner; and a non-invasive molecular treatment clinic that employs the world's most advanced digital SPECT/CT scanner. All three scanners are being deployed for the first time in a clinical setting in the U.S.